VRHabilis military-trained professionals are committed to providing rapid response in emergency situations. لعبة حظ Our personnel are trained in OSHA Hazardous Waste Operations and Emergency Response (HAZWOPER), Chemical, Biological, Radiological, and Nuclear (CBRN), and Hazardous Materials (HazMat). مواقع تقبل paysafecard
VRHabilis can also assist federal, state and local agencies in recovering from natural and man-made disasters. Our capabilities include:
Rescue and recovery
Debris removal
Demolition, both mechanical and explosive
Flood prevention and recovery
Industrial accidents involving hazardous chemicals or explosives
Mass casualty disasters
Earthquake recovery
Confined space rescue
Collapsed structure rescue
Decontamination operations
VRHabilis specializes in developing innovative methods and solutions to deal with catastrophic events, or in anticipation of them. We are committed to helping people around the globe to prevent, prepare for, and respond to disasters, complex emergencies, and life-threatening health conditions. لعبه الدومينو Our emergency response activities are cost-effective, community-based, and focus on the re-establishment of order caused from natural or man-made disasters.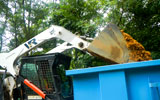 VRHabilis is ready to mobilize quickly with trained teams and everything they need to get to work. Equipment available for disaster-response mobilization includes winch-equipped vehicles, heavy equipment, diving support boats, trailers and a Mobile Command Center. read more